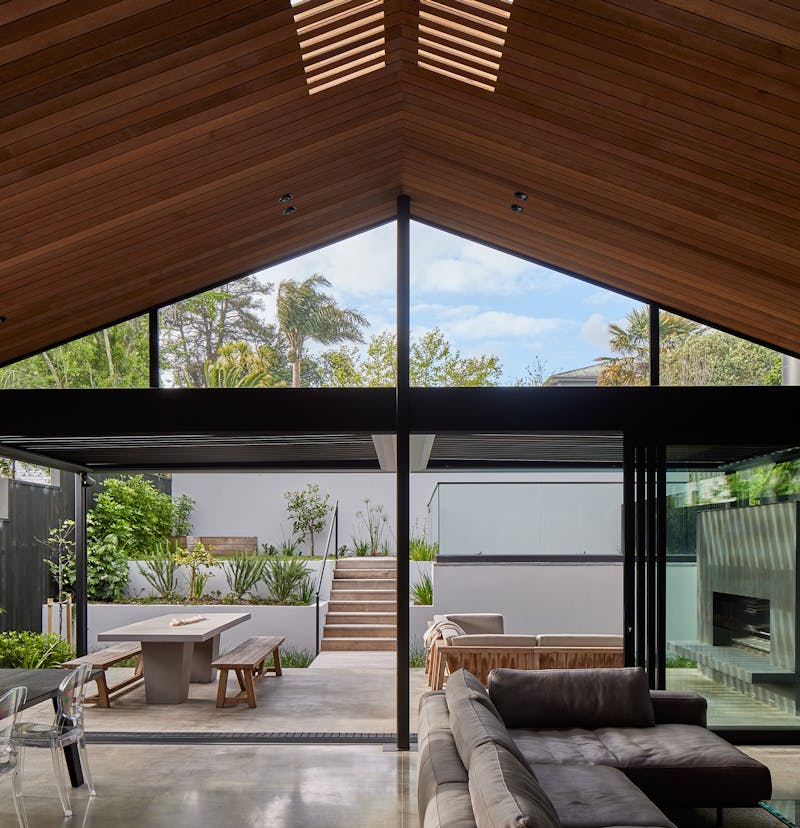 Renovation + Extension
Grey Lynn
We worked with Studio John Irving Architect on a full renovation and extension for this beautiful heritage home.
Photographer: Simon C Wilson
Architect: Studio John Irving
Only a stone's throw from Grey Lynn Park, the exterior of this white weatherboarded charmer greets you with lush landscaping, designed and coordinated by Zoe Carafice.
Floating concrete steps in the front garden lead you up to the entrance, and the light filtered hallway takes you into the new bones of the house with full-height black aluminium joinery, allowing light to cast into every corner of the home and superb views of the city in the evening.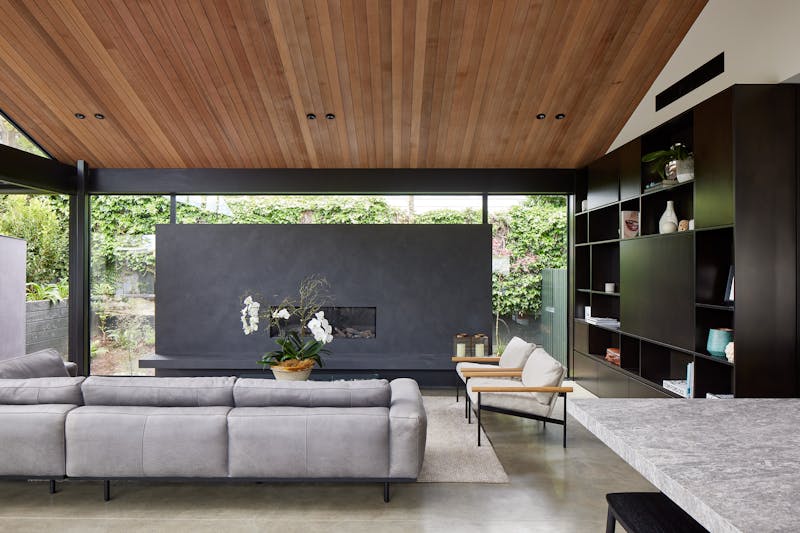 The cedar-clad ceiling throughout the living, hallway and master bedroom gives a contrasting feel to the polished, salt and pepper concrete flooring. The common area features an Otsu polished plaster gas fireplace, as well as a bookshelf and liquor cabinet with metalier-coated perforated wood by DBJ furniture.
In the kitchen, built-in cabinetry boasts a satin lacquer finish, surrounding a fantasy grey marble island with a stainless steel folded bench top, and wrapping around into the modern scullery.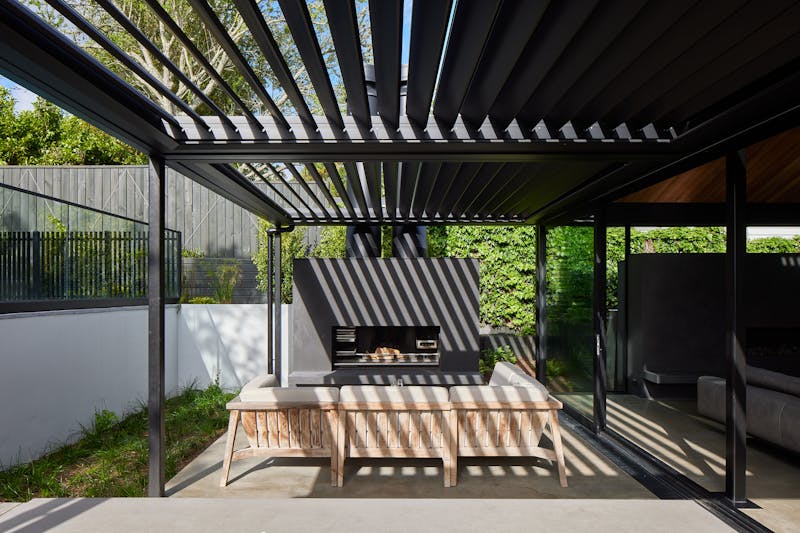 You flow naturally from the interior to the outdoor courtyard, with a customised Black Ace louvre and plunge pool to be enjoyed for years to come.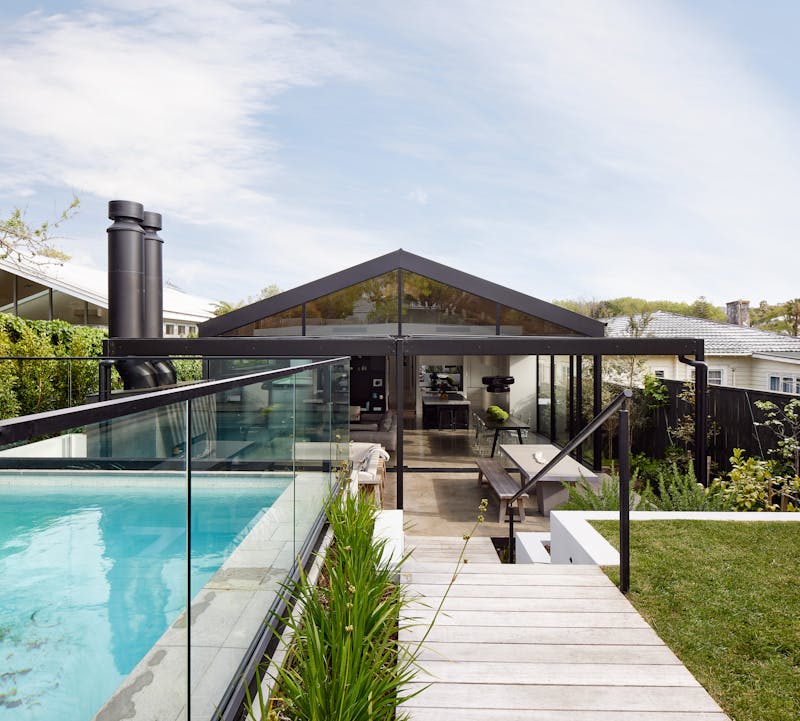 Services
Project management
Building + construction
Fittings + fixtures