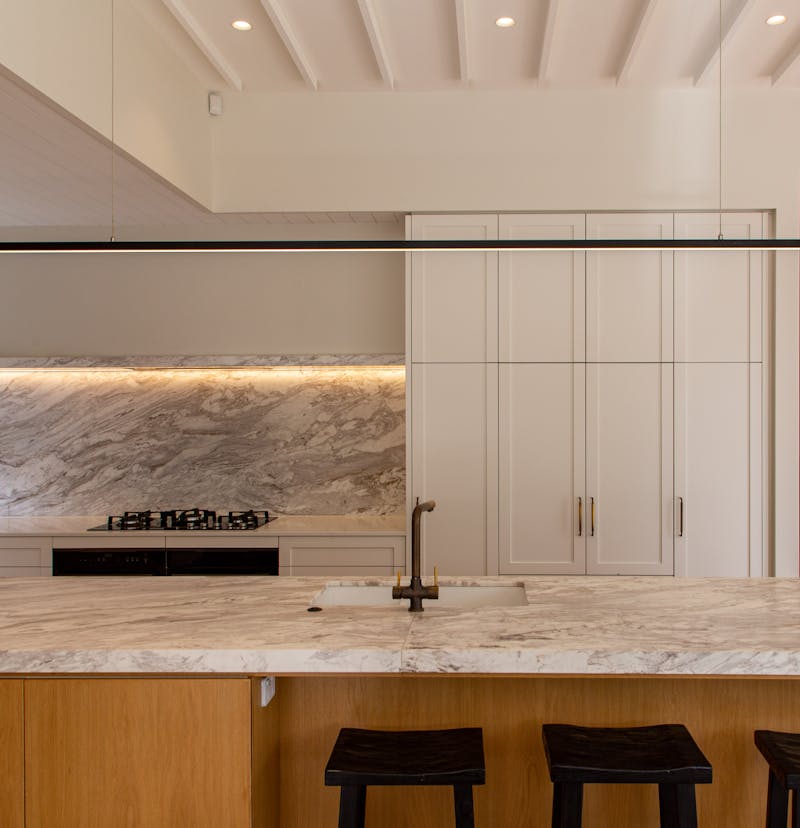 Renovation + Extension
Mt Eden
The architectural transformation of this Mt Eden transitional villa represents a harmonious blend of maintaining original and introducing contemporary elements
Photographer: Ross Keane
Interior Designer: Spatial Studio
Draughtsman: Macfie Architectural
The architectural transformation of this Mt Eden transitional villa represents a harmonious blend of preserving the original essence while introducing contemporary elements that seamlessly integrate with the existing structure. Over the years, unsympathetic extensions had obscured the building's true character, prompting a thoughtful restoration process that involved stripping away these additions to expose the inherent beauty of the original house. 
In our design approach, we aimed to honour the traditional detailing and complement the original features. We continued the originally detailing through the ceilings and joinery and increased glazing to provide light and warmth. The new extension provides spacious and connected family living areas. An afternoon deck wraps around these areas to a north-facing rear lawn, fostering a connection with the outdoors and inviting an abundance of natural light into the space.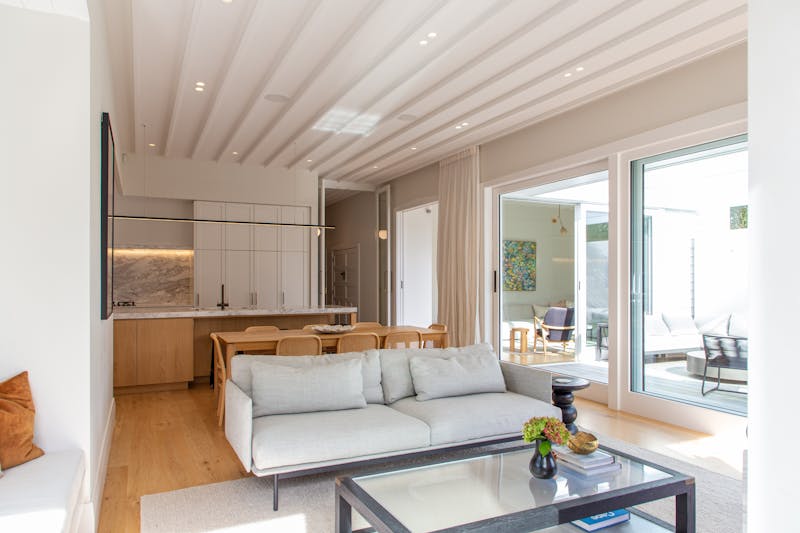 The resulting architectural composition is more than just a house; it has become a relaxed haven for family living. The light-filled interiors and the inviting outdoor areas provide space for family and friends to gather whilst also allowing for quiet moments of retreat. It is a place where the past and present coexist, where heritage is honoured, and modern comfort is embraced.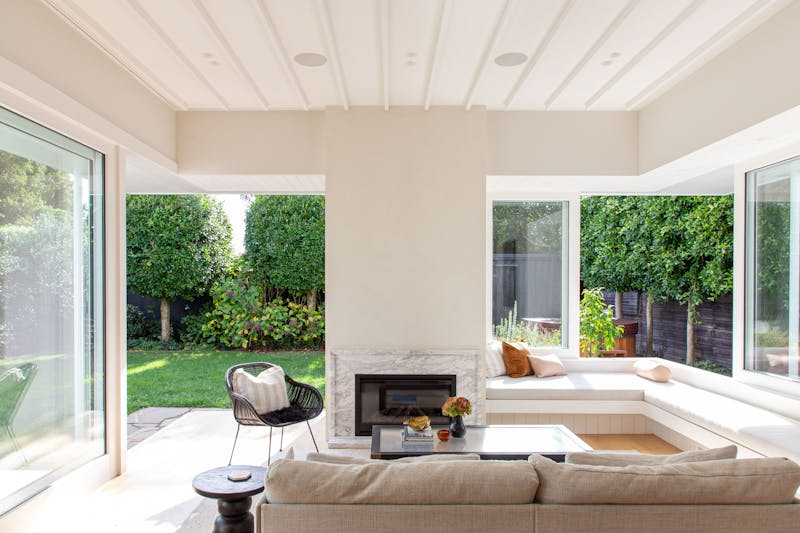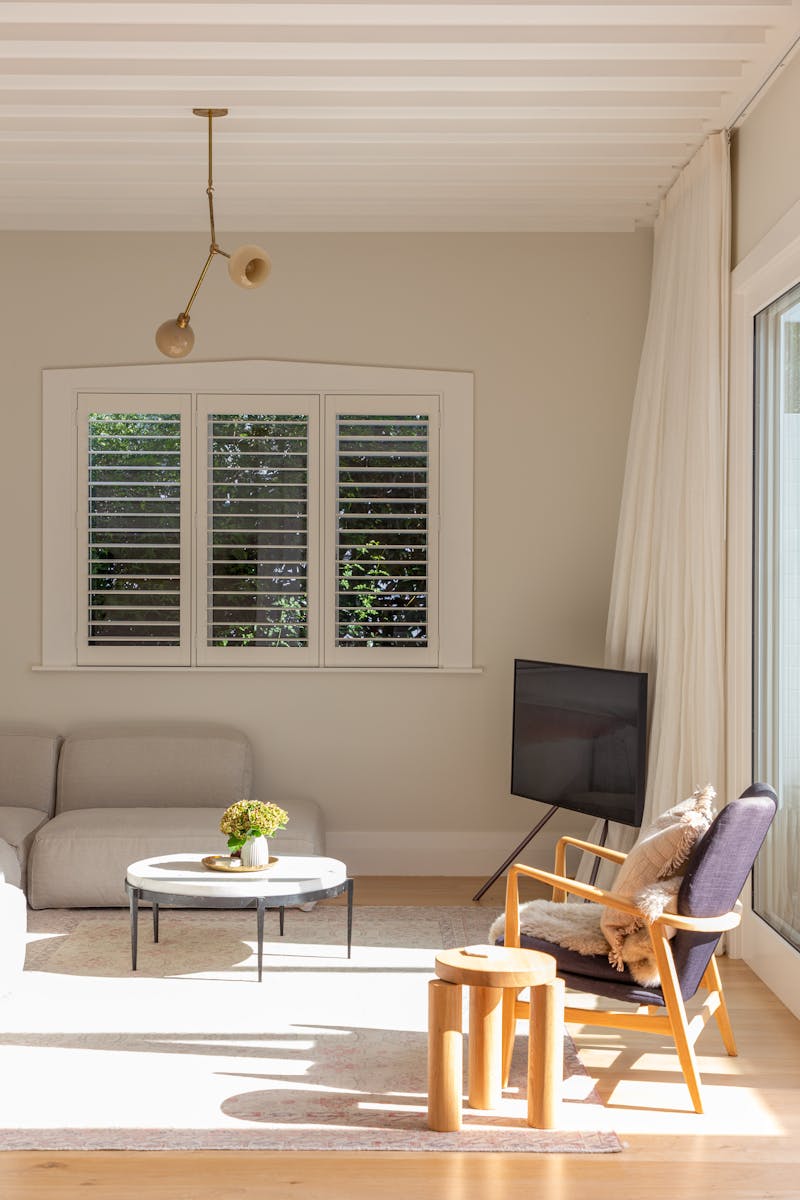 Services
Project management
Building + construction