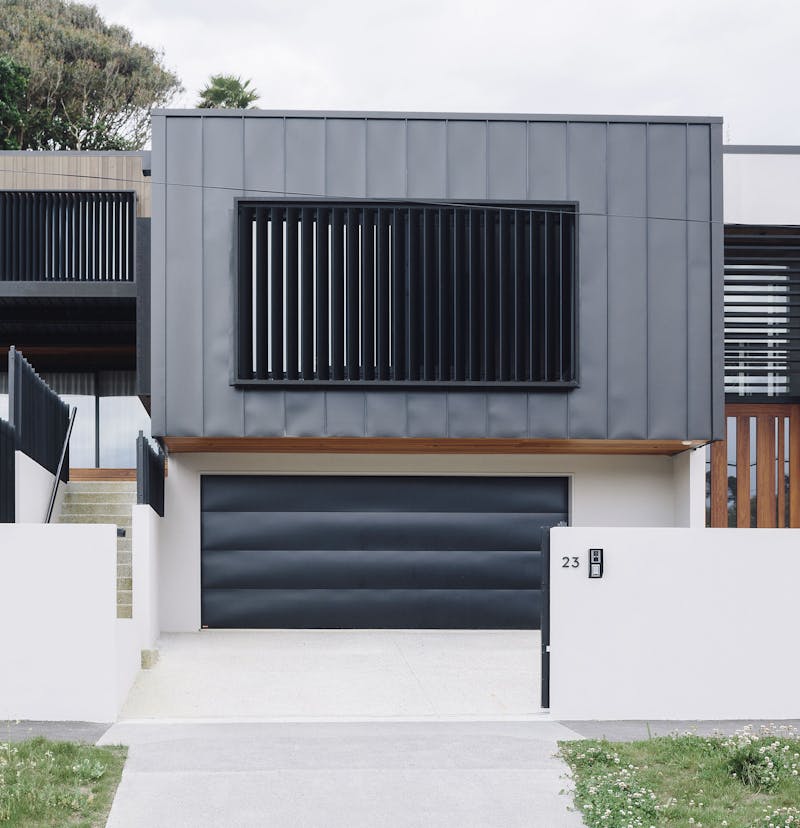 New Build
Remuera
In collaboration with architect Jenny Walters, we planned this stunning multi-level build in Auckland's Remuera.
Contemporary design mixed with eclectic style
The client's eclectic style was brought to life through contemporary design, from wallpaper to tiles and even a luxury, private bar.
This privacy emanated through to the external features, where Standing Seam profile cladding met cedar and aluminium louvres to provide additional security, while allowing natural light to shine through and illuminate the home in a warm glow. Clean and minimalist, wood and concrete completed the intended natural feel of the interior – the perfect environment to relax, and bask in this newfound Auckland sanctuary.
SERVICES
Build, Project Management