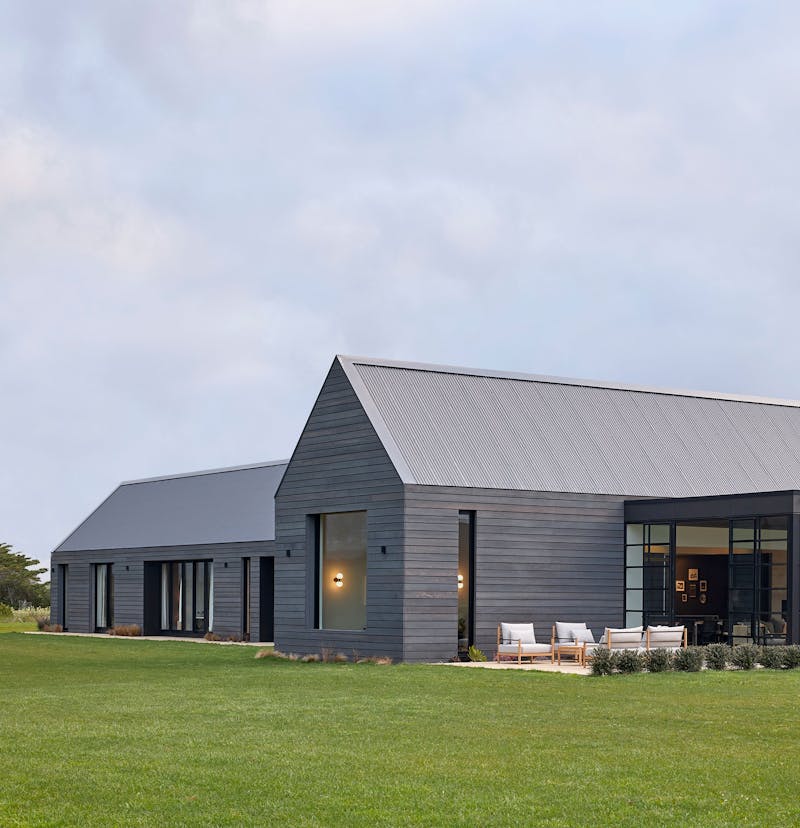 New Build
Clevedon
In 2018 we worked with designer John Irving to bring his vision for a timeless rural barn in Clevedon to life.
Situated in this iconic rural setting was a prime location, characterised by a panoramic view of the surrounding farm and the distant Kawakawa Bay.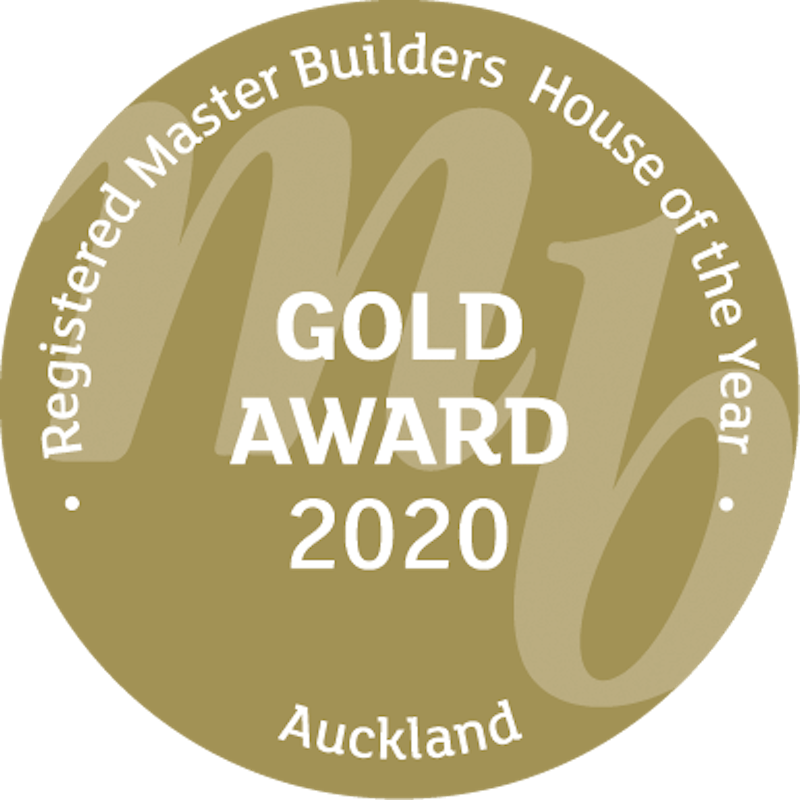 In true Create Construct style, we set to work crafting a home inspired and complemented by the natural beauty of its location.
The clean lines of Cedar overclad exterior walls helped to shape the structure, providing a canvas for a home that looked truly in its element. Pitched sarked ceilings reaching 6.5m completed the shape, with the open-plan morning and evening living spaces affording ample space for entertainment and showcasing the grandeur and ambition of the designer's architectural vision.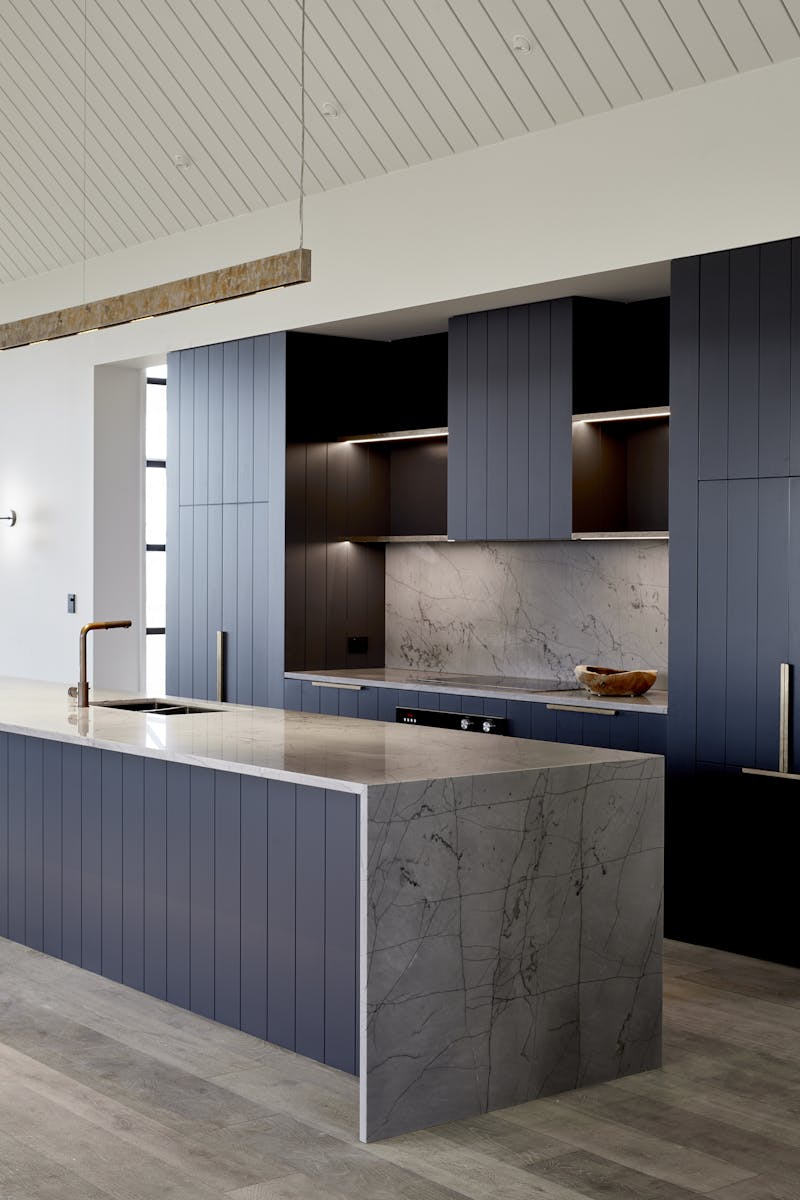 In the kitchen, elegance was paramount. Masterfully refined, we incorporated a DBJ kitchen with custom cabinetry, brass detailing and a quartzite stone benchtop - as much a cooking and dining space as an impeccably designed, eye-catching centrepiece.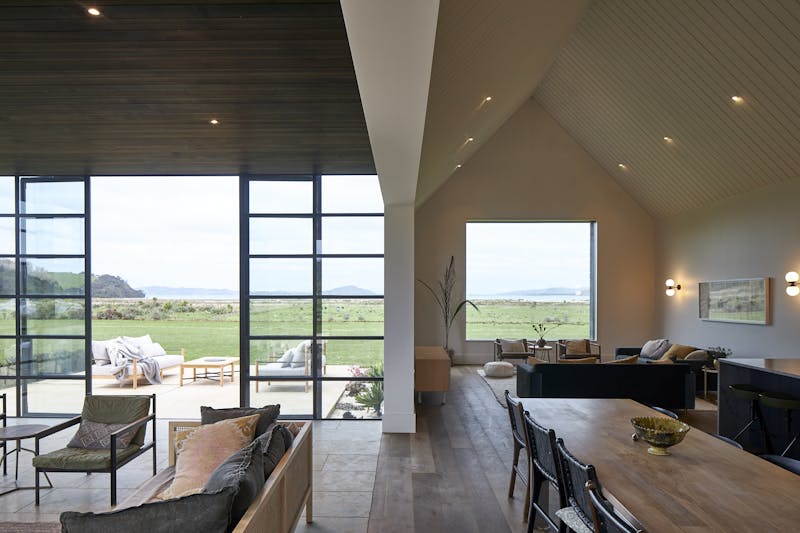 New visitors will be greeted by a 2m cedar pivot door, entering a home of pure refinement. From the full height steel joinery, cedar ceilings, to the gallery and custom fireplace – this bay beauty became a true masterpiece.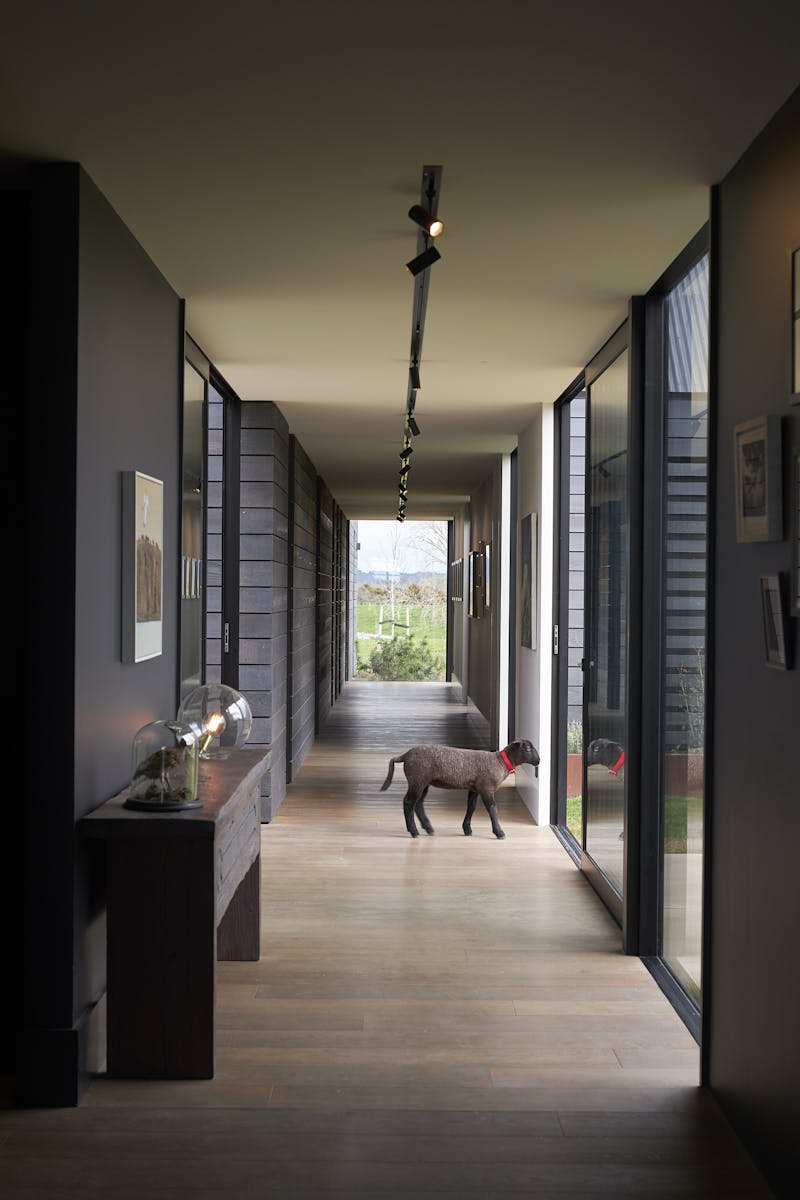 Award
Regional House of the Year 2020 - Resene New Home over $2 million - Gold Award
Read More